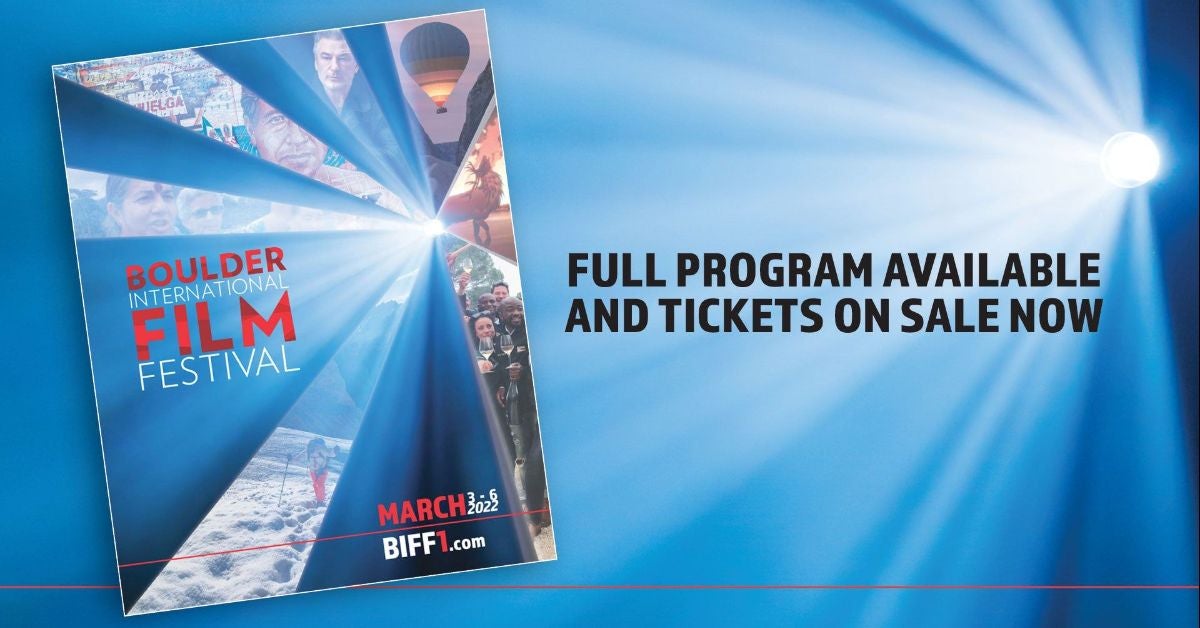 Boulder International Film Festival
Event Details
Proof of full COVID vaccination required prior to attending BIFF in-person films and events.
Masks are strongly encouraged while not actively eating or drinking.
--
Welcome to the 18th annual Boulder International Film Festival: This one is going to be sweet! It seems like we just had a festival (June!), and here we are, excited to once again present some of today's best films and filmmakers to our enthusiastic audiences.
On Opening Night, we will be featuring two of the hottest parties of the year, along with a screening of The Duke, an uplifting British art-heist comedy, starring Helen Mirren and Jim Broadbent.
We are excited that actor Alec Baldwin is coming back to BIFF as our very first Special Guest Programmer. In addition to an exclusive interview with Ron Bostwick at the Boulder Theater, Baldwin—an enthusiastic film buff— will present and discuss his three programmer selections: Julia, Dr. Strangelove and The Most Dangerous Man in America: Daniel Ellsberg and the Pentagon Papers. This is a once-in-alifetime experience for all film-lovers.
Outdoor action...are you getting any? Join us at the BIFF Adventure Film Pavilion, where we will feature the best of today's adventure filmmakers and the most exciting new adventure films of the year. Due to popular demand, this program is expanding to the 500-seat Grace Commons Church.
Our famous and delicious fundraiser contest, CineCHEF, will be on Thursday night, featuring eight of Colorado's greatest chefs, who will present their film-inspired dishes for attendees. Other highlights include BIFF at Home! virtual screenings, films at the Stewart Auditorium in Longmont, our legendary parties, and the free 10th Anniversary Singer-Songwriter Showcase at The Spotted James, featuring fan favorite musicians from the past nine years (think Otis Taylor and Rebecca Folsom).
New this year! A live in-person podcast interview from The Hollywood Reporter's Scott Feinberg (Awards Chatter). Stay tuned for more details on who's coming to town! Go to biff1.com soon for more info and tickets.
Get your tickets online at biff1.com or at the Visitor Information Center, on the corner of Pearl and 13th Streets (1303 Pearl). Thanks to the City of Boulder and Downtown Boulder Partnership for making our ticket center happen! Stop by and check it out—and get your proof-ofvaccination wristband early!
This community has been through a lot in the past year (to donate to the Wildfire Fund, go to commfound.org) and we look forward to getting together in a festive and inspiring way. Big thanks to the hundreds of volunteers who help make BIFF "one of coolest film festivals in the world," according to MovieMaker Magazine. So get a room, buy a Festival Pass and have a world-class film, food and music vacation right here in Boulder.
See you at the movies!
— Robin & Kathy Beeck